Inspiring the Next Generation of Healthcare Professionals
Experience the power of a job shadow at CESI
Author: Ashlyn Lower
Work Readiness
Published: Wednesday, 25 Jan 2023
---
Sharing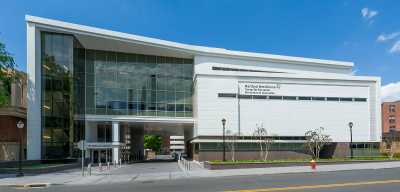 Image caption: CESI Building in Hartford CT
Last fall, Junior Achievement welcomed 20 students from Berlin High School to CESI in Hartford.
CESI – The Center for Education, Simulation and Innovation at Hartford HealthCare - is a regional and national training destination. As the second largest surgical center in New England and the Northeast's largest robotic surgery center, Hartford HealthCare continues to be a hub for medical training. At CESI, standing at almost 50,000 sqft, this new facility enables HHC to host cutting-edge courses at one of the best equipped medical simulation centers in the country.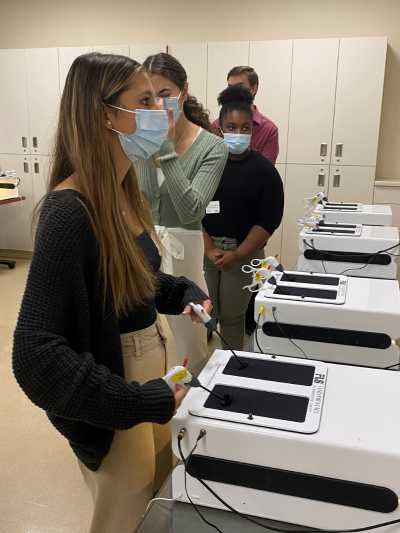 Image caption: Students practicing robotic surgery skills
During thetheir time at CESI, students learned CPR, as well as how to take a pulse, measure pulmonary functions, identify labor and deliver a baby, and got the chance to practice their robotic surgical skills, too. The hands-on activities gave students firsthand experience of what it would feel like to be in the healthcare industry. Students were surprised to learn "just how many different careers options there are in the medical field," Marissa (12th grade).
With the healthcare industry experiencing rapid growth and a constant need for more professionals, programs like those that JA provides are critical to engage students and expose them to possibilities they may not have considered otherwise. These programs are essential in expanding and diversifying the talent pipeline for jobs in the healthcare industry.
And, as JA's recent survey (make this a link) of over 1,000 local high school students showed, careers in healthcare are the top choice for upcoming graduates.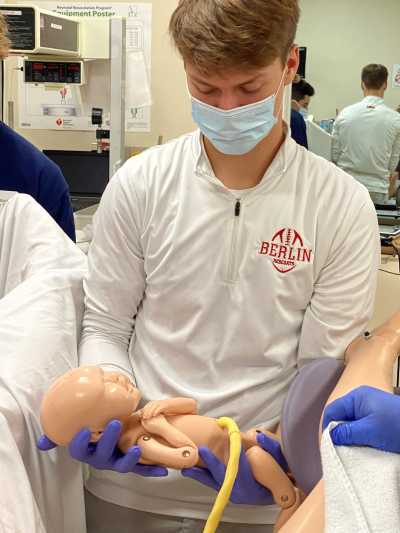 Image caption: Students learned about labor and delivery
JA is grateful for the partnership with CESI and so thankful to the incredible staff for welcoming the students and inspiring them all to consider careers in the healthcare industry. We are thrilled to be partnering with CESI again this spring for another job shadow on May 16th, please contact Julie Armstrong (jarmstrong@jaconn.org) if you are interested.