Exciting JA Board News
Author: Jacqueline Lombardi
Community Involvement
Published: Wednesday, 18 Aug 2021
---
Sharing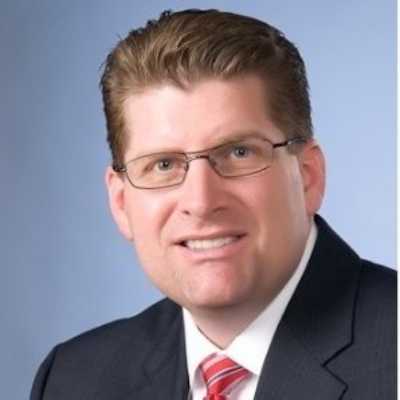 Image caption: Jay Buth
Junior Achievement of Southwest New England is proud to appoint new Chairman of the Board Jay Buth, VP & Controller at Eversource Energy, to a two-year term. Jay has been a member of the Board of Directors for 4 years and has served on the organization's Executive Committee for the past 2 years.
Special acknowledgements to Matthew Cambi, Principal at PwC, for his dedicated service during his tenure as Chairman of the JA Board of Directors, especially his diligent leadership during an unprecedented year.
JA is also excited to welcome twelve new Board members.

Image caption: Hartford Board of Director Additions - Pictured Left to Right.
Additions to the Hartford Board of Directors:
Trevon Canada, CFO / Head of Data and Analytics, MLC, The Hartford
Brian Carillon, Vice President, Head of Consumer and Business Banking, Centreville Bank
Jennifer Castro Smithberger, Co-Founder, seedership
Claude Howard, Claim Regional Vice President, Travelers
Susan Martinelli, Assurance Partner, RSM US LLP
Michael Pelletier, Managing Principal, Microsoft Services, CliftonLarsonAllen LLP
Susan Winkler, Executive Director, Connecticut Insurance and Financial Services, Vice President, MetroHartford Alliance

Image caption: New Haven Advisory Board Additions - Pictured Left to Right.
Additions to the New Haven Advisory Board:
Robert Coro, Partner, Marcum
Jodie Driscoll, Counsel, Murtha Cullina LLP
David Finnerty, EVP and Chief Operating Officer, Guilford Savings Bank
Kevin Kiss, Senior Manager, Assurance Services, RSM
Kolé Mascoll, VP Commercial Banking, JP Morgan Chase
Evelyn Rossetti-Ryan, Chief of Outreach and ACCESS, Area Cooperative Educational Services
To stay up to date on all of the great work JA is doing in the community, follow our social media pages:
Facebook: @JASWNE
Twitter: @JASWNE
Instagram: @_JASWNE
LinkedIn: Junior Achievement of Southwest New England