JA Responds 2022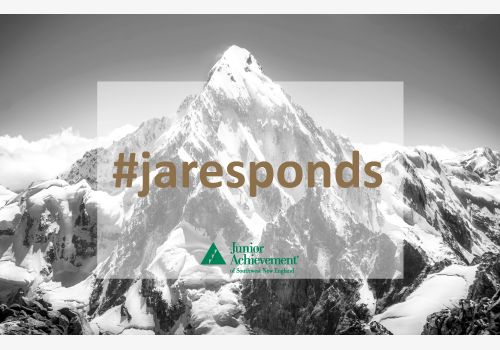 Stay tuned for an announcement of the next round table discussion!
-
JA RESPONDS is a series of round table discussions aimed at engaging local voices in problem-solving and thought leadership. We will feature local parents, students, educators, business leaders, and community members who believe in the mission of Junior Achievement and are committed to creating a better future for young people in Connecticut and beyond.

Round Table Topics will be announced on an ongoing basis with registration going live three weeks prior to the event. Attendees can pre-register for the event, which will be hosted on Zoom, or can tune in to a live-stream on the JA Facebook Page.
Need More Information?
JA Responds: Are we Better? A Discussion on DEI Efforts in the Community
JA Responds: The Effect of Distance Learning and What's Next
JA Responds Mind the Gap: Disparities in Education
JA Responds: Mind the Gap - Solutions in Education
JA Responds: Hindsight is 2020